Front End Developer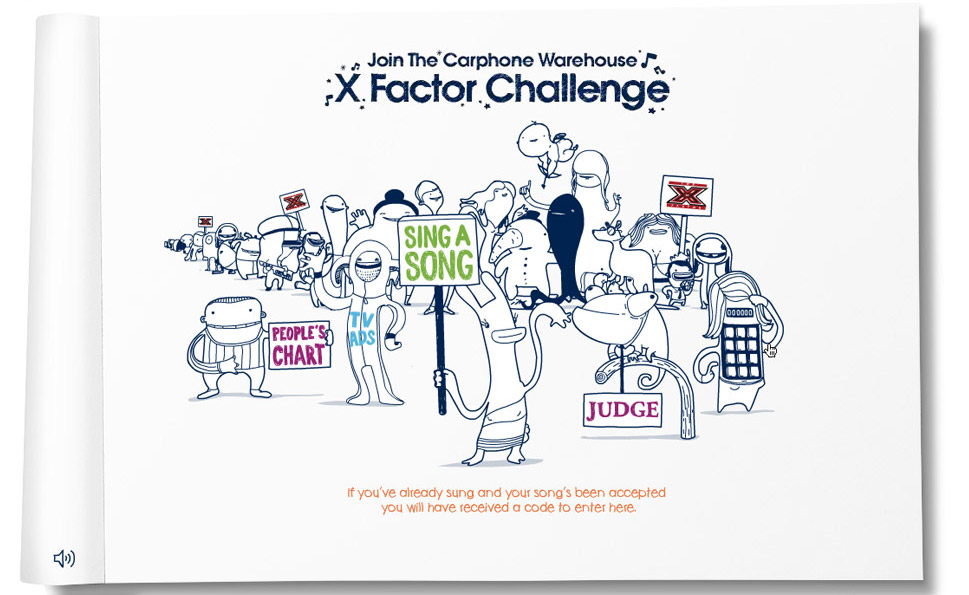 Sing at the microphone, draw your avatar, watch your avatar sing your recording, then share your masterpiece on Facebook or download it on your mobile phone.
This project was a very entertaining challenge, we had 3 main goals:
Let the user draw his personalized avatar
Let the user sing at the microphone his favorite song
Connect the avatar with the singing performance in order to create a singing avatar which would be shared by the user
All of this was done using Flash technologies; the site also used an unique design style where all sections where on-screen physical pages which were hand-drawn on-the-fly.
Awards
FWA Site Of The Day September 15 2008.
Awarded a Design Lion at the 2009 Cannes festival.
Shortlisted in the "Most innovative digital campaign" category of Creative Circle. The project has also been included in the Creative Review Annual 09.
Shortlisted in "Advertising - Microsite" category of the BIMA Awards 2009.
Campaign Big Awards 2009, finalist in three categories won the IT & Technology category.
Credits
Agency: CHI & Partners London
Brand: Carphone Warehouse
Interactive Director: Alex Jenkins
Tech lead: Tony Volpe, Gilles Boisselet
Producer: Valentina Culatti Alisi
Interactive Production Company: unit9