Front End Developer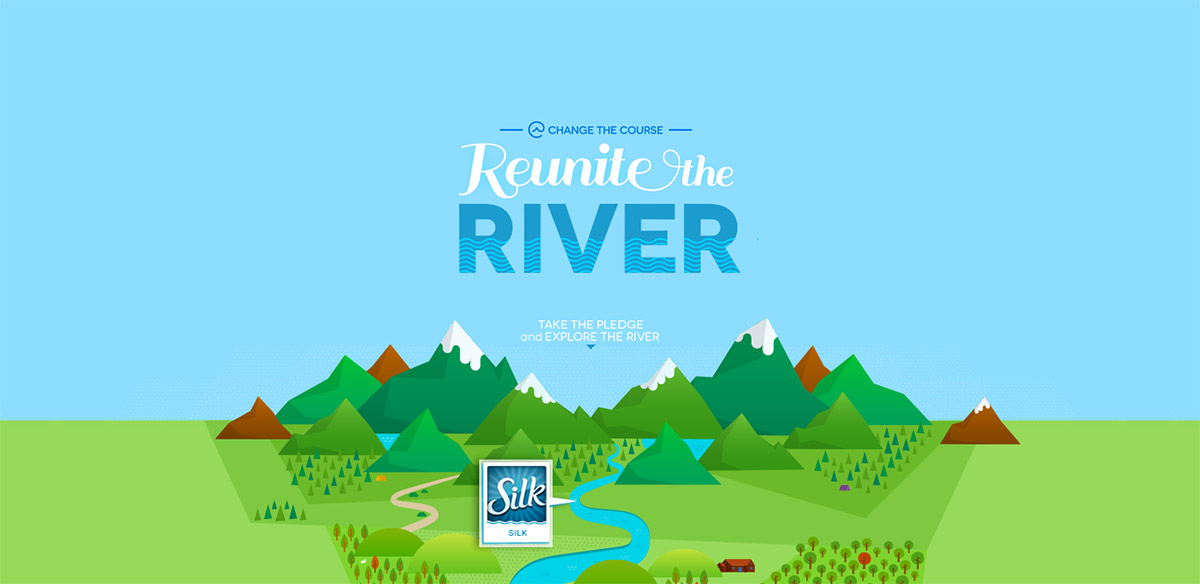 Every week each American uses enough water to fill a 40ft pool. This water doesn't come from the faucet, but the Colorado River. A river whose rapid surge of fresh water once flowed down the heart of the gulf coast, but doesn't even reach the gulf of California anymore.
By building a parallax html5 microsite experience for desktop, the aim was simple: to raise awareness about water consumption throughout the USA, and specifically, the conditions of the Colorado River. Users are given the opportunity to pledge to help save the Colorado River. Participants are able to scroll through the whimsical illustrations influenced by info graphic styles along the Colorado river, pledging at any given point, their commitment to help rebuild one of USA's most important water ways.
After a user pledges, their Facebook profile image will appear along the river at the point at which they joined. Scrolling down the river they can then see all the different people who are part of the experience.
Links
Credits
Director : Strangers
Brand : Silk
Agency : EVB
Production Company : UNIT9
Art Direction : Anders Andersson
Producer :Suyin Looui
Producer : Carmela Di Prinzio
Creative Lead : Helpful Strangers
Tech Lead : David Hartono
Front End Developer : Daniele Pelegatti
Front End Developer : Anthony Boutet
Front End Developer : Pawel Klimkowski
Back End Developer : Tomasz Brunarski
UX : Michael Ho
UX : Gialdo Muller